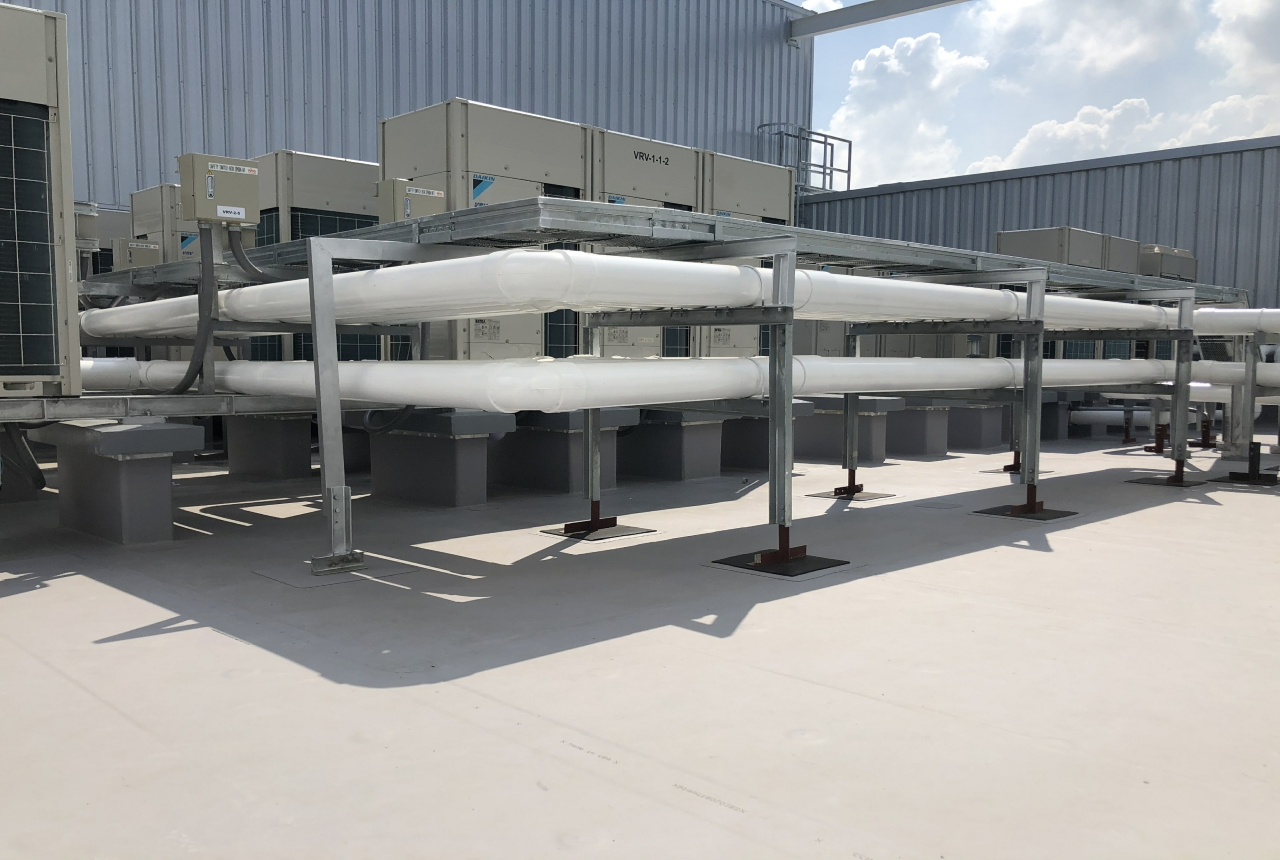 Background
The Thai Stanley project is a new building project on a big industrial complex located north of Bangkok. Thai Stanley deals in the production and sale of automobile parts and accessories. The main products of the company are automobile light bulbs (signal, stop and tail bulbs, and head lamps) and automobile lighting equipment (automobile, motorcycle, temperature control modules, plastic injection and color painting equipment). Due to the increase in car and motor vehicle production, Thai Stanley has decided to increased production of the spare parts for automotive lighting to supply the demand for these products. The waterproofing work for this new production building was approximately 2,798 m2 and was completed in 1 month. TPO waterproofing membrane was selected due to its solar reflective characteristics (thereby making the building energy efficient), contains no toxic or hazardous ingredients and for its flexibility.
Special Requirements
Trepax were selected to install the waterproofing system to the roof, roof wall parapet and drains. The work was done during sunny and windy conditions.
System Specification
The system installed was a single ply 1.52mm (60 mil) TPO (Thermoplastic Polyolefin) waterproofing membrane. It was installed using adhesive with 5cm overlap seams. Precut thermoplastic non-reinforced membranes were installed on rounded inside and outside corners welded on the main TPO membrane. TPO membrane terminations on walls were fix using termination bar, fasteners and sealant to eliminate water seepage on to the back of the membrane. Fasteners and pins were used to fix the membrane to the roof surface. Pre-molded TPO membranes were used for the drains, corners and foundations on the roof.
Project Details
Location

Bangpoon – Rangsit Pathumthani

Project

Thai Stanley TNP-2

Owner

Thai Kajima

EPC

Thai Kajima

Date

2018

Work

TPO Water Proofing Membrane

System

Carlisle's Sure – Seal TPO

Area

2,798 m

2

Value

US$ 83,100