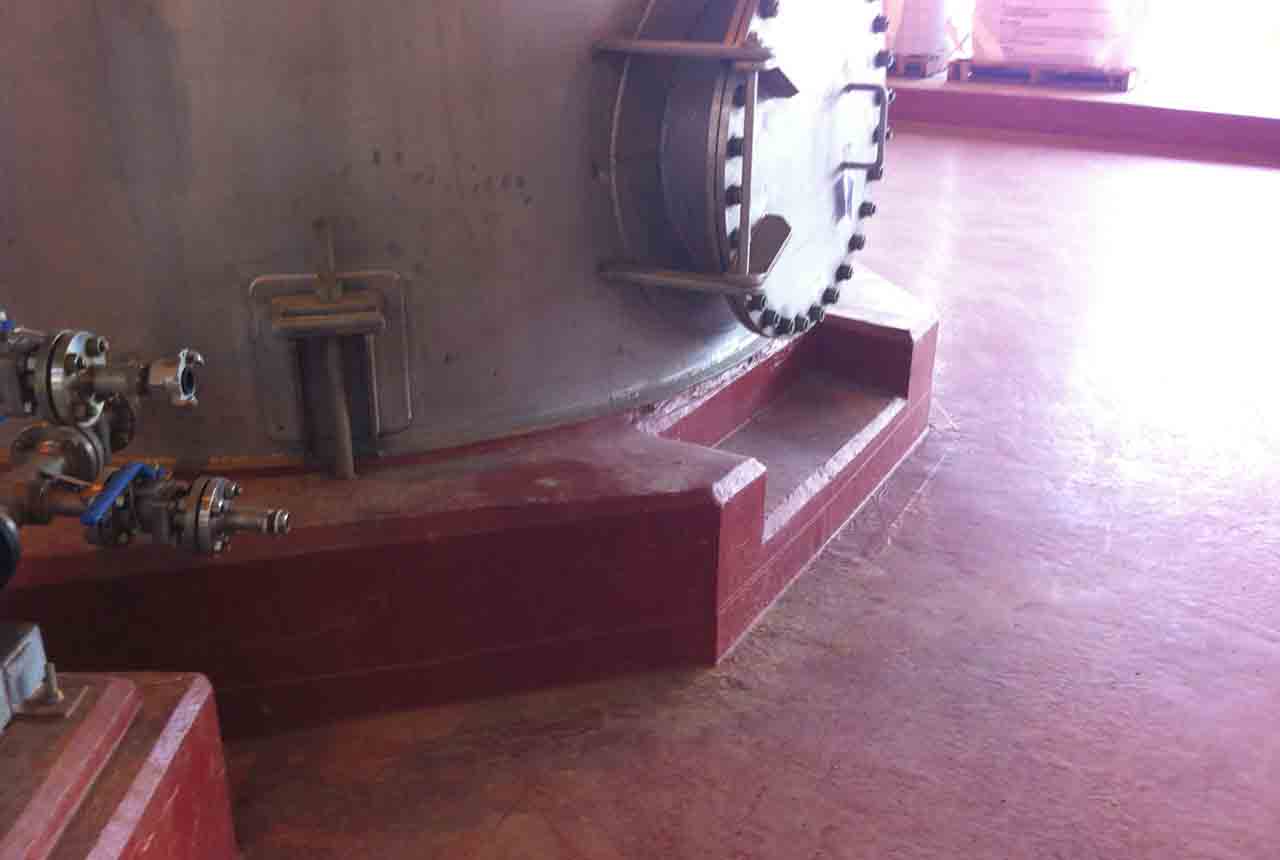 Background
The NUI PHAO poly metallic Project, is spread over an area of 9.21km2 and is located in the Dai Tu District of the Thai Nguyen Province in Vietnam, approximately 80km northwest of Hanoi by road.
Masan Resources is developing Nui Phao into a unique poly metallic mine with reserves of tungsten, fluorspar, bismuth, copper and gold. The mine has estimated reserves of 52.5 million tons of ore. Nui Phao will become one of the Worlds lowest cost and long life producers of tungsten, acid grade fluorspar and bismuth.

Operating Processes
The treatment to extract Bismuth is a chemical process using leach technologies and strong acids such as sulphuric acid. The ore is processed as slurry and has signifcant erosive qualities. The processing method is crushing, grinding then agitated leach.

Special Requirements
The Bismuth area consisting of leach, cementation and neutralization processes had to be protected from sulphuric acid concentrations which are highly corrosive to materials such as concrete and steel, so therefore corrosion protection to these assets are required to achieve and maintain a long term service life.

Corrosion Protection
Due to the use of sulphuric acid in the leach processing of Bismuth the tanks and concrete bunded area had to be suffciently protected with lining systems that can withstand that concentration of acid

Systems
Lining Systems Installed to Bismuth area.
A Pre vulcanized 6.0mm bromo butyl rubber was applied to aggressive chemical containment, storage tanks and process areas.
Epoxy Novolac high acid resistant protective lining systems were installed to tanks and bund areas.
Project Details
Location

Thai Nguyen, Vietnam

Project

Nui Phao Bismuth Leach Process Phase 2

Owner

Masan Resources

EPC

Nui Phao Mining Company Limited

Date

2013

Work

Acid Resistant Lining

System

Novolac & Bromo Butyl

Area

4,350 m

2

Value

US$ 980,000