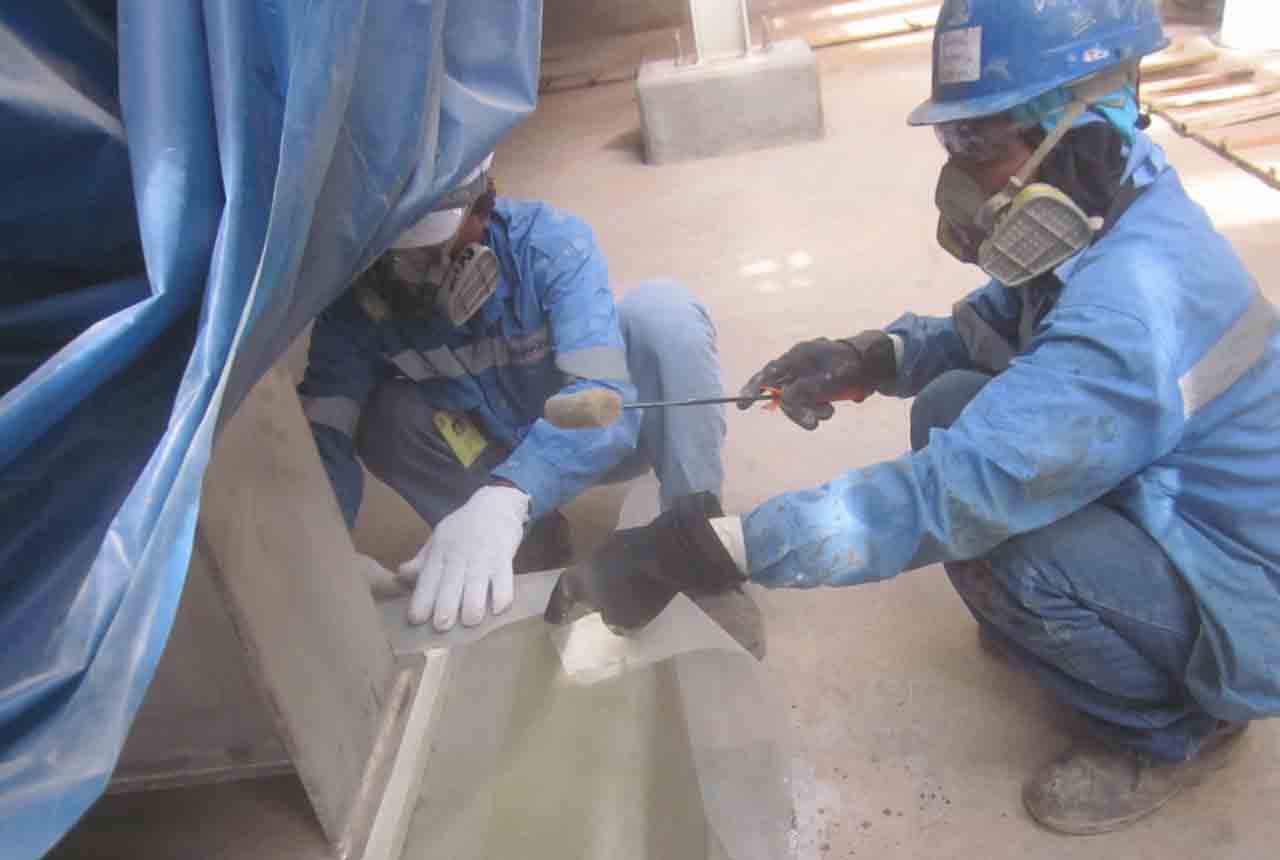 Background
This site which is the largest rare earth extraction plant in the world, was set up for the development of a minerals and chemical processing plant, for production of lanthanide products in Gebeng, Pahang state, Malaysia. Lynas has been developing this project since 2000. An initial feasibility study showed the original plant to be located in Western Australia. However due to project economics the plant location was moved to Zibo, Shandong, China. The basic design was commenced by two Chinese design institutes, one for each plant. The basic design was 90% complete when Lynas made the decision to change the location to Malaysia and award the project to Ranhill Worley Parsons.

Operating Conditions
The extraction procedure requires a chemical process using atmospheric leach technologies. The processed slurry has signifcant erosive qualities. Each tank is a large concrete structure. The  project is in a location with heavy rainfall and high humidity.

Special Requirements
Surface preparation is the key to producing a top quality coated fnish, so the concrete was prepared in the following way, scabbled and planed level to remove any loose and weakened concrete.  his was then primed and treated before the poor areas were repaired and leveled, using a vinyl ester resin repair system.

Corrosion Protection
A medium to heavy duty system was applied to the floor areas and a heavier layered system applied to the pump bases, so to maintain and give suffcient corrosion protection.

System
A vinyl ester coating system was applied to the floor areas, suffcient to withstand the foot traffc and minimal corrosive attack.
The pump bases were coated and lined in a multi layered system, which cures rapidly to form a tough protective barrier that is able to withstand chemical and corrosive attack.
Project Details
Location

Kuantan, Pahang, Malaysia

Project

Lynas LampsUp-MY Project, Concrete Lining

Owner

Lynas Malaysia Sdn. Bhd.

EPC

Toyo-Thai Corporation Public Company Limited

Date

2013

Work

Concrete Lining & Bund Areas

System

FRP & Ceramic Tank Lining

Area

9,770 m

2

Value

US$ 700,000