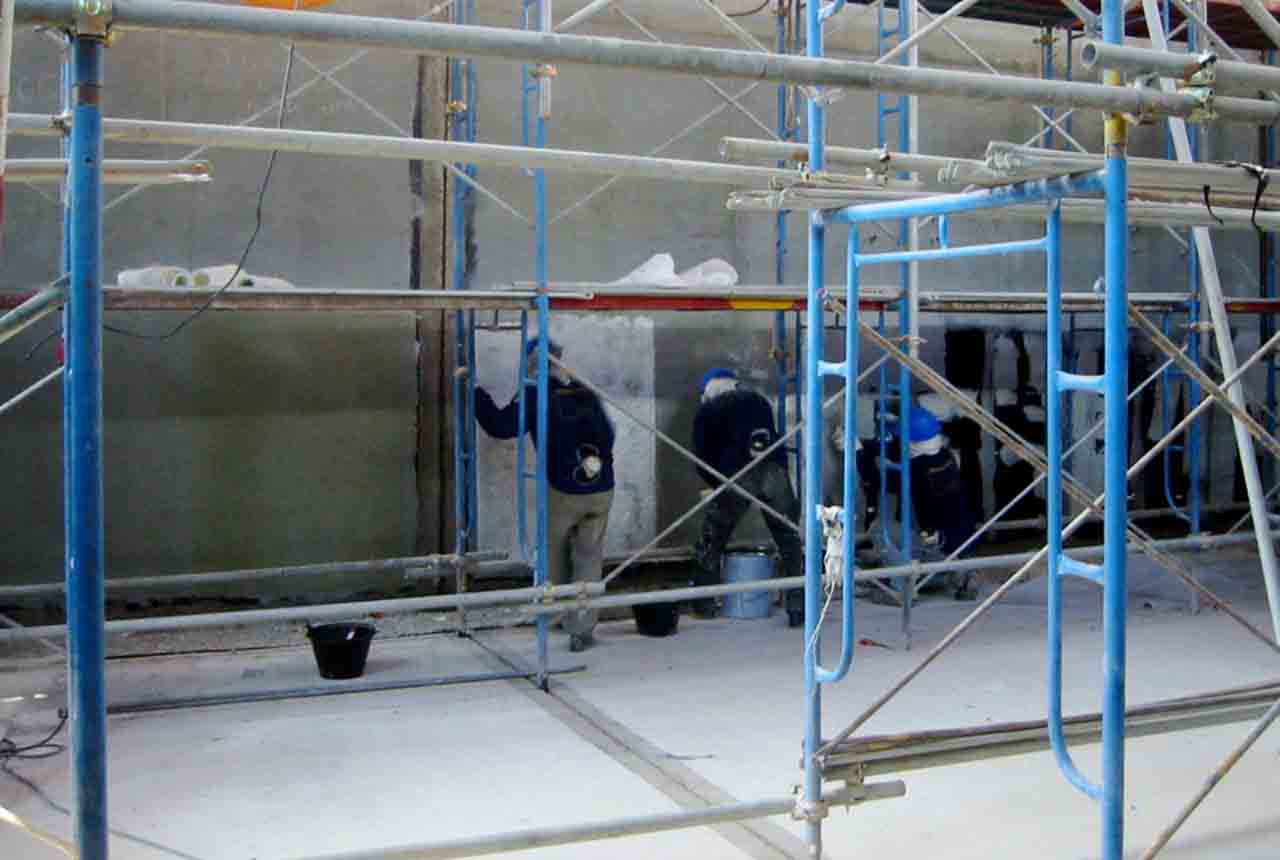 Background
General Electrics (GE) together with Shin Etsu Chemical of Japan formed a joint venture to start production of Silicone monomers in Thailand. Construction of the 1st Phase G1 started in 2001. The plant had an expected output of 70,000 tonnes/year and is currently Asia's largest class silicone monomer production facility.
Operating Conditions
The production of silicones requires the use of strong acid and alkali materials such as Nitiric Acid, Hydrohloric Acid, Sodium Hydroxide and Sodium Silicafluoride. Discharge from pumps and other equipment means concrete and surrounding areas need to be protected from the damaging chemicals. Up stream operations for waste water handling contain suffcient concentrations of aggressive chemicals to warrant the use of specialist lining materials.
Special Requirements
The concrete protection was specifed by the EPC Trepax were able to demonstrate their ability to supply and install the specifed lining system and work with the EPC to solve diffcult detailing of the process areas.
Corrosion Protection
To provide long term protection to process areas, waste water treatment and holding tank assests a protective lining system was applied to these areas to the requirements of the specifcation. The project involved diffcult detailing around plant, equipment and piping.
System
Glass matt reinforced Vinyl Ester lining system was installed to provide protection to all areas and fnished with a clear moisture inhibited top coat.
Project Details
Location

Rayong, Thailand

Project

G1 Asia Silicone Monomer

Owner

Asia Silicones Monomer Company Limited

EPC

J.G.C.

Contractor

ITD Public Company Limited

Date

2003

Work

Concrete Tank & Bund Areas

Scope

Vinyl Ester Lining Systems

Area

9,000 m

2

Value

US$ 400,000