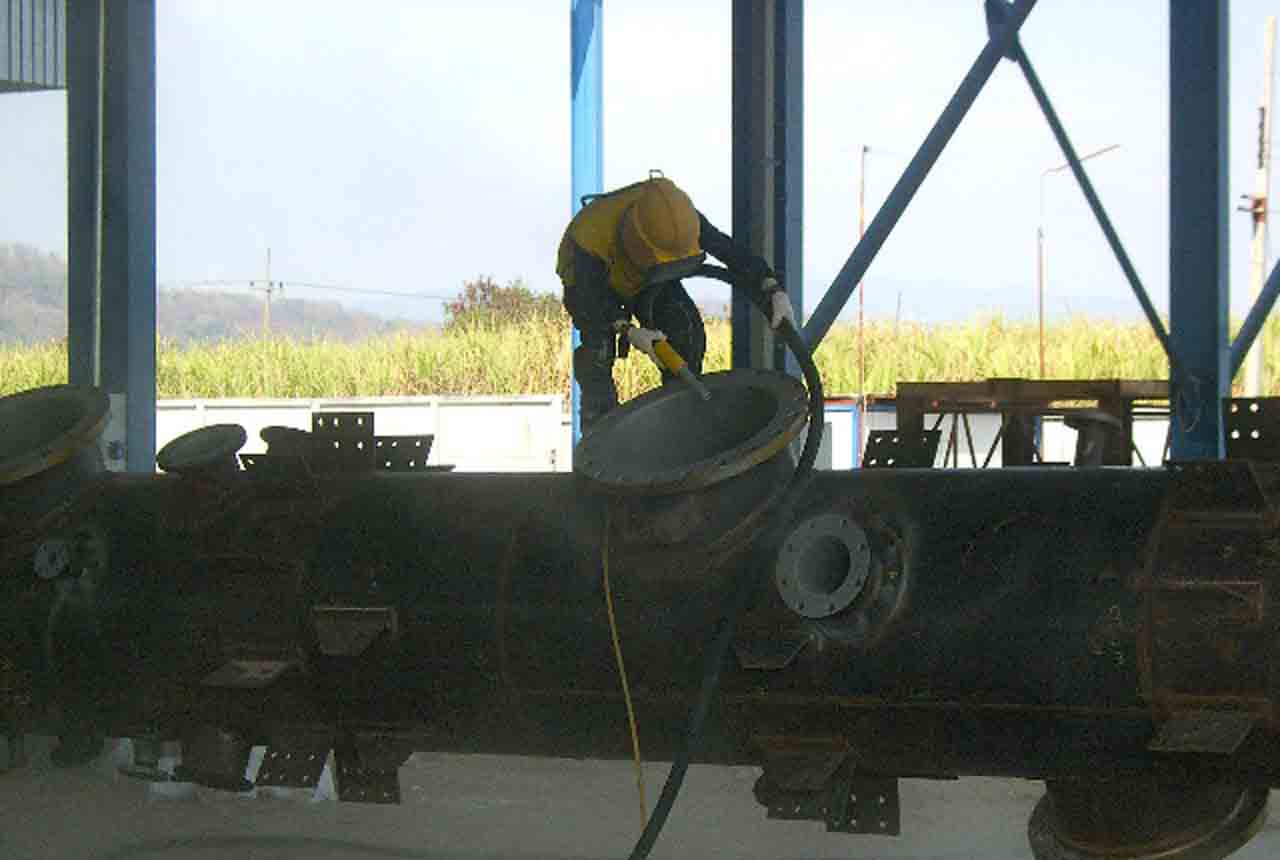 Background
Aditya Birla Chemicals is engaged in the production of five major product categories, namely, chlor-alkali, epichlorohydrin, epoxy resins, phosphates and sulphites. Four separate chemical companies were merged to form ABG (Thailand).
Operating Conditions
The gaseous phases produced during the plants operation process mean that rapid cooling has to take place, to control the temperature for operations further up stream. In order for this to happen a specially engineered hot quench column is required that works at various temperatures and bar pressures.
Special Requirements
The shell of the absorption column is of steel construction. The harsh environment of high temperature, high pressure and highly acidic and alkaline conditions, resulted in a special protective lining being required. This system consisting of several layers was chosen, in order to resist and withstand the extreme aggressive conditions.
Corrosion Protection
The highly corrosive area and atmosphere within the HCL absorption column, meant that special attention had to be paid to the type of materials that were selected for the corrosion protection application.
System
A system consisting of 1 layer of vulcanized hot steamed rubber was used to completely cover the internal surface, including nozzles. One layer of acid proof bottom bricks 40mm thick were installed to the bottom, jointed with Acid Proof mortar. To the shell one layer of acid proof shell bricks again 40mm thick, were installed using the same Acid Proof mortar a layer of 10mm thick acid proof tiles were laid and jointed in Acid Proof mortar, to the consoles.
Project Details
Location

Rayong, Thailand

Project

Aditya Chlor Alkali Plant

Owner

Aditya Birla Chemicals Group

EPC

N/A

Date

2012

Work

HCL Absorption Column

System

Acid Resistant Brick & Rubber Lining

Area

80 m

2

Value

US$ 75,000