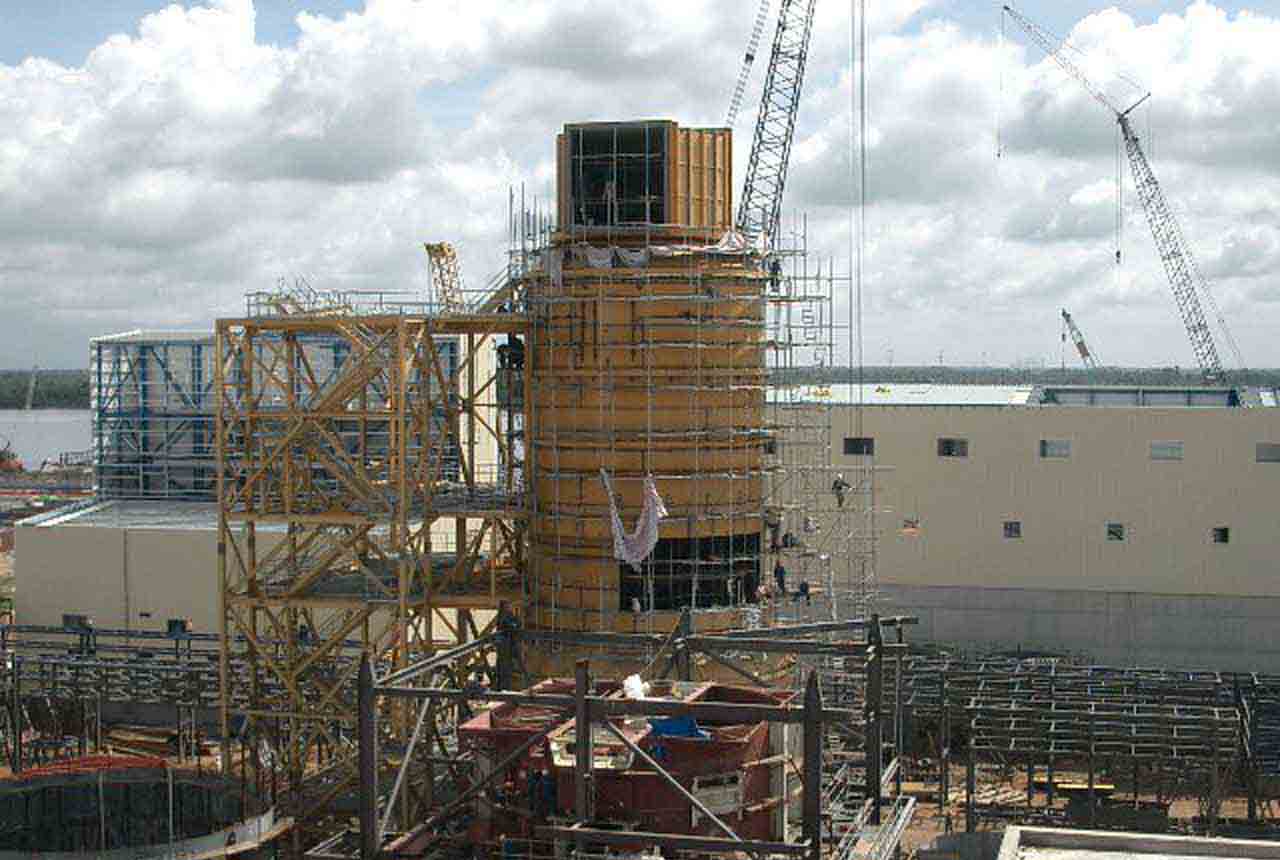 Background
Omon thermal powder plant in Can Tho province South Vietnam represents a US$536 million dollar investment by EVN (Electricity of Vietnam). The plant was designed by Tokyo Electric Power Services Company Limited (TEPSCO) and was constructed by the projects EPC Mitsubishi Heavy Industries (MHI) Company Limited of Japan. The project is based on 2 x 300MW oil fired generators. The first will be online in late 2009 and construction of the second is planned for a later date.
Operating Conditions
As with all heavy oil fired power stations international regulations require construction of a Flue Gas Desulphurisation Plant (FDG) to manage and protect the surrounding environment from the acid fumes generated from burning the sulphur containg oil. The FGD is a complete self-contained unit that scrubs the hot acidic fumes generated from burning oil and effectively treats all waste so it can be disposed of safely.
Special Requirements
At Omon the maximum operating temperature inside the FGD was designed to be 105ºC. The flue gases from burning oil contain many corrosive materials; specifically sulphur dioxide which, in the presence of moisture can form concentrated sulphuric acid. This and materials used in the FGD process are highly corrosive to normal construction materials such as steel and concrete and therefore corrosion protection of these assets are required to maintain a long operational life span.
Corrosion Protection
The highly corrosive atmosphere coupled with the high temperatures in the FGD equipment means special attention has to be paid to the engineering and material selection for the corrosion protection.
System
The FGD unit at Omon Power had the following assets protected from corrosion:
Absorber
Inlet and Outlet Ducting
Gas Gas Heater
Regent and Process Water Storage Tanks
High temperature grade Novalac Vinyl Ester Resins System were used the product type matched to the operating conditions. Areas of high temperature Heavy Duty Glass Flake Filled Linings were used. Areas of high abrasion in slurry tanks were coated with Aluminium Oxide Filled Lining Systems. General areas were coated with glass filled vinyl ester coatings.
Project Details
Location

Can Tho Vietnam

Project

O Mon Thermal Power

Owner

EVN / Tepsco

EPC

MHI

Date

2008

Work

FGD Unit

System

Vinyl Ester

Area

6,000 m

2

Value

US$ 1.2 Million