About Us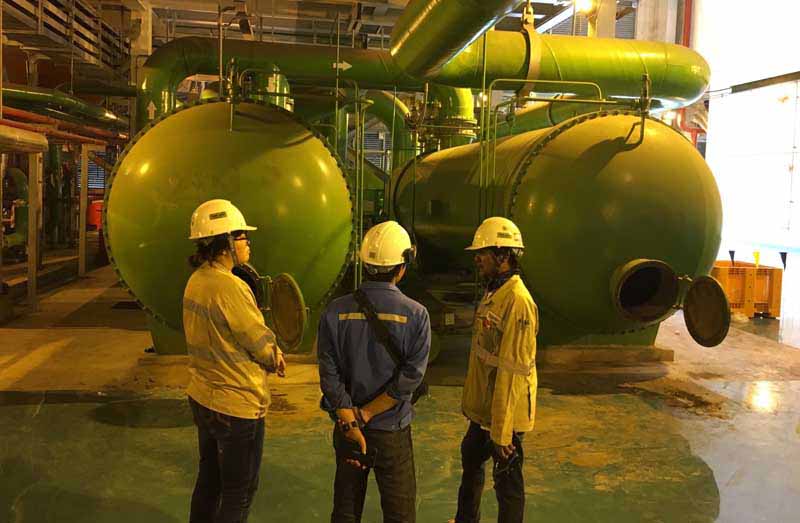 Since the 1980's, Trepax have been perfecting their specialist contracting skills developing and evolving into the company that it is today, providing the highest level of supply and installation services to a host of industries from various sectors, within heavy industries such as mining, power generation, pulp and paper and oil and gas, through to commercial developments, such as warehousing, factories and processing plants.
Whether installing high end rubbers or FRP chemical resistant lining and coating systems on a mine site or power plant to car park deck coating or epoxy self -leveling flooring, Trepax pride themselves on delivering a quality engineered solution to meet the challenging demands, providing a high level of installation skills. This experience has enabled us to gain a renowned reputation as one of the most reliable and resourceful application specialists within these markets.
PHILOSOPHY
Trepax believe the customer should be offered the best solution to meet their needs.
Only the correct partnership of design, material selection and installation can lead to a successful outcome.
Consistent performance coupled with focus and attention to detail is what has made Trepax the company to trust.
Today, Trepax employs a multinational workforce and has a wide customer base spanning several countries within South East Asia and beyond. As a result of our close working partnerships with these clients it has opened up opportunities for us to work and trade even further afield in such places as DRC Africa, and Australia.
VISION & GOALS
Our goal is to provide a one-stop service, providing the customer with design, supply and installation, all delivered on time and of the highest quality.
We are constantly applying the best quality standards of excellence in everything that we do, in order to consistently be the best, at what we do.
Our vision is simply to be regarded as a regional leader in our fields of expertise and to consistently deliver a high quality service to our clients in order to continue to gain their trust, respect and continued business.
QUALITY POLICY
Trepax Innovation Co., Ltd. is committed to being a leading specialist contractor. We commit to conform to customer requirements and other application essentials, continually striving to improve our quality management system.
COMPANY VALUES
Provide a professional but friendly working environment with our partners and our selves and to treat each other with respect and dignity.
For more detail, download our PDF file "Click-here"