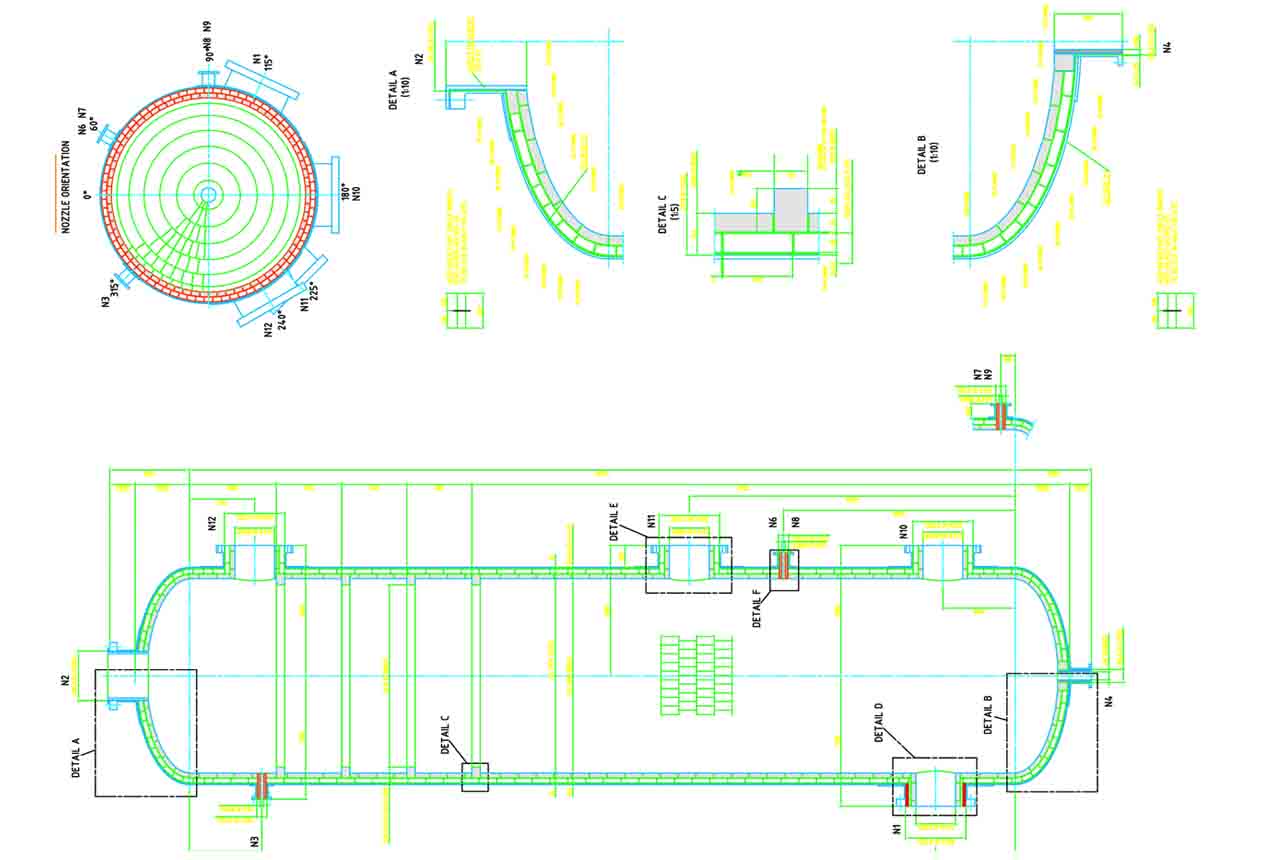 Background
Vinyl Thai Public Company Limited is a fully integrated producer of PVC polymers in its plant in Map Ta Put on the Eastern Seaboard region of Thailand. As well as producing PVC, the plants site includes a Vinyl Monomer Plant (VCM), Ethylene Dichloride Plant (EDC) and a Chlor Alkali Plant (MCA). As part of the plants expansion in 2005/2006 a large Hot Quench column was built to handle and process high temperature and high-pressure alkali and acidic gases.
Operating Conditions
Gaseous phases produced during the plants operation have to be rapidly cooled to control the temperature for further up stream operations. To do this a specially engineered hot quench column is required that works to the following conditions
Max. Design Temperature 232ºC
Max. Operating Temperature 95ºC
Max. Design Pressure 6 bar
Max. Operating Pressure 3 bar
Regents: HCl, NaOH, Water and Organics
Special Requirements
The Shell of the Hot Quench was produced in mild steel, with specially produced titanium internal trays and nozzle linings. The harsh environment of high temperature, high pressure and highly acidic and alkali conditions resulted in a special protective lining being required. consisting of many layers to withstand the extreme conditions
Corrosion Protection
This type of vessel requires a complicated lining to protect the steel shell surfaces, as well as layer of bricks to protect the steel shell corrosion barrier from the high temperatures and pressures. Nozzles were also protected with complex sleeves made of carbon graphite and sealed with foamglass and PTFE seals.
System
The corrosion protection system comprised of many layers to be able to operate in the extreme conditions This consisted of a synthetic rubber sheet lining, following by a Furane FRP lining, a 65mm ceramic brick lining bedded in Furane cement, a 65 Carbon Brick Lining bedded in Carbon Filled Furane Cement and fnally Sealed with a Novalac resin. Special Furane resins were used on flange faces and nozzles were protected with brick linings, carbon graphite or titanium sleeves.
Project Details
Location

Rayong, Thailand

Project

Chlor Alkali Plant Expansion

Owner

Vinythai Public Company Limited

EPC

Toyo-Thai Corporation
Public Company Limited

Date

2006

Work

Hot Quencher Absorber Column

System

Multi Layer Brick Lining

Area

135 m

2

Value

US$ 400,000