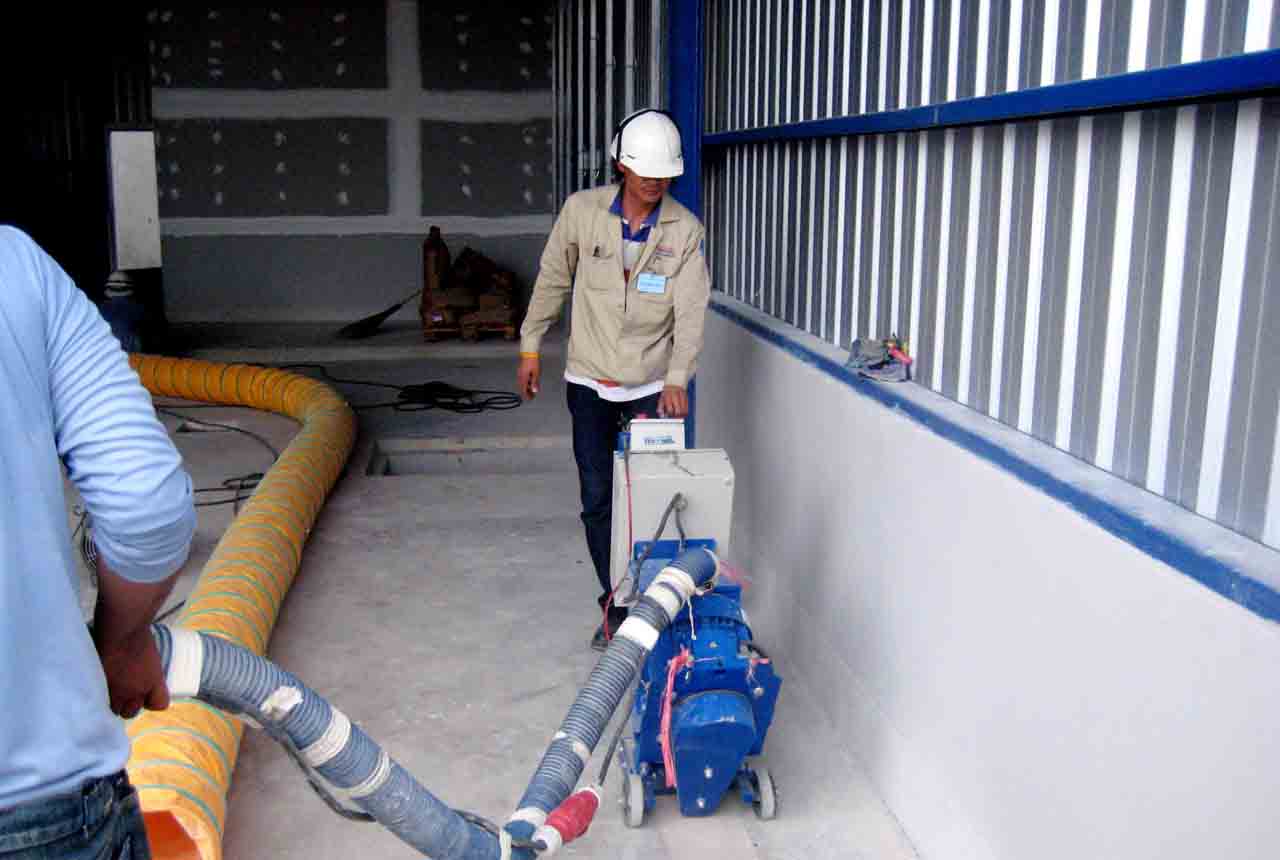 Background
The Ratchaburi Power Plant was initiated by EGAT in 1993 due to high demand for electricity in Thailand. The plant is located 80km south west of Bangkok in Ratchaburi province and  onstruction was started in early 2000. The plant has a total capacity of 3,645 MW and consists of a Thermal and Combined Cycle Power Plant.
Operating Conditions
Ratchaburi Power Plant uses two types of fuel Natural Gas and Bunker Oil, which contains around 2% of sulphur. The power plants are installed with Flue Gas Desulphurisation, Cooling Towers and Waste Water Treatment facilities.
Special Requirements
Trepax were awarded a contract to supply and install protective systems for the Waste Water Treatment Plant. Trepax worked with EGAT engineers on the design and specifcation of the protective lining systems. A special conductive vinyl ester primer was used to allow the lining to be tested by a holiday detector for the presence of pinholes. This enables the application of a defect free lining system, which assists in providing maintenance free long term protection.
System Specifcations
1. A fibre reinforced epoxy vinyl ester lining system was specifed and used for this project for all areas of the waste water treatment and surrounding concrete areas.
2. To the turbine floor an acid resistant tiled system, bedded and jointed in vinyl ester mortar was used to withstand the heavy demands of the process area.
Project Details
Location

Ratchaburi, Thailand

Project

Ratchaburi Power Plant

Owner

Ratchaburi Electricity Generating Holding Public Company Limited

EPC

MHI

Contractor

Sino-Thai Engineering & Construction Public Company Limited

Date

2002

Work

1. Concrete Waste Water Areas
2. Turbine Floor Areas

System

Various

Area

1. 6,800 m

2


2. 9,000 m

2

Value

US$ 400,000