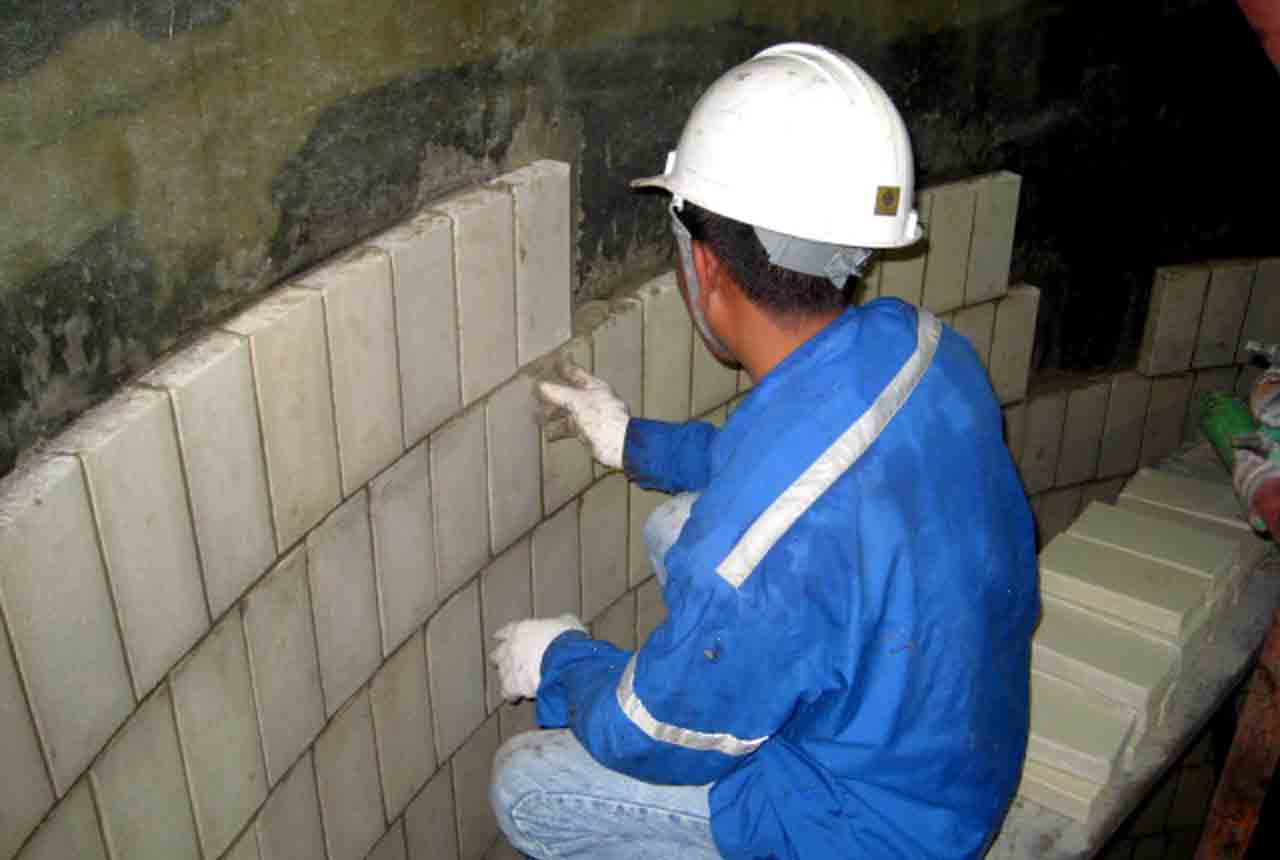 Background
Phoenix Pulp & Paper (PPP) was established in 1978 and is located 400km from Bangkok in Khon Kaen province. The company produces hard wood pulp for use in the paper industry. It has two identical process lines one 30 year old and the other 15 years old both lines have all concrete bleaching tanks. Due to poor condition of the 30 year old tanks it was decide to replace two of the concrete tanks with two new steel structures.
Operating Conditions
The production of pulp at PPP uses chloride based chemicals to whiten the pulp at high temperatures. The high temperatures combined with the corrosive nature of the process chemicals produces severe and rapid corrosion of holding vessels and process equipment. Operating conditions for the tanks were as follows:
| | |
| --- | --- |
| – Diameter | 4m |
| – Height | 23- 35m |
| – Material of construction | Mild steel |
| – Medium | Pulp |
| – Consistency | 10-12% |
| – pH | 2-5 |
| – Chemicals | ClO2 (Chloride Dioxide) |
| – Normal Temperature | 70-90°C |
| – Max. Temperature | 120°C |
Special Requirements
Trepax were awarded a turnkey contract to design, supply and install a suitable lining system to protect the steel tower shells. The height of the towers and the small diameter provided a challenge for scaffold design and erection inside the tower
Corrosion Protection
The client required a least a 20 year service life for the lining. The steel shell corrosion protection layer had to be protected from the high process temperature and abrasive quality of the pulp by a brick lining. Heat transfer calculations provided confrmation to the client about the thickness of the brick lining that had to be used.
System
The lining consisted of a liquid proof glass reinforced vinyl ester lining, 65mm thick low absorption ceramic bricks bedded and jointed in a vinyl ester cement.
Project Details
Location

Khon Kaen, Thailand

Project

New Bleaching Towers

Owner

SCG Phoenix Pulp & Paper Public Company Limited

EPC

N/A

Date

2008

Work

Steel Bleaching Towers

System

Vinyl Ester & Brick Lining

Area

865 m

2

Value

US$ 370,000