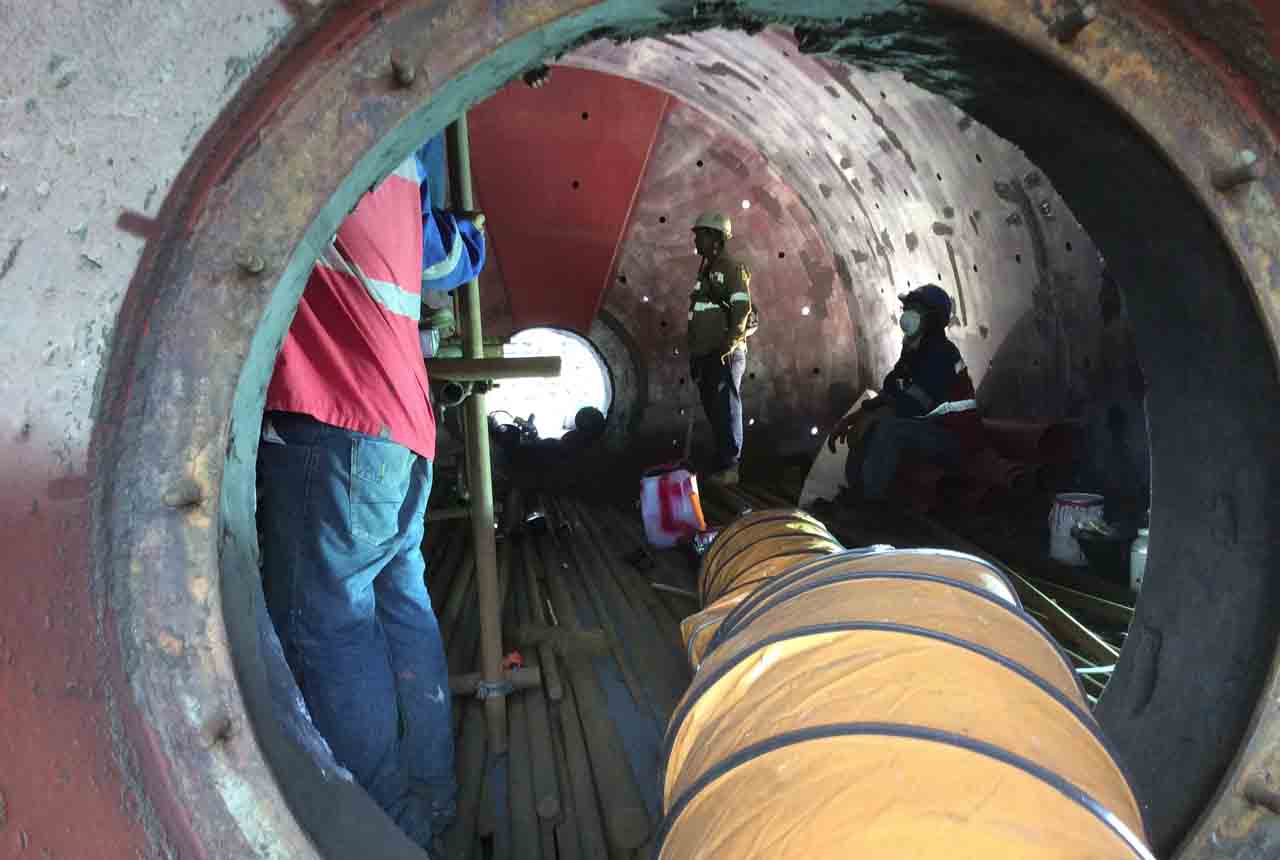 Background
The NUI PHAO poly metallic Project, is spread over an area of 9.21km2 and is located in the Dai Tu District of the Thai Nguyen Province in Vietnam, approximately 80km northwest of Hanoi by road.
Masan Resources is developing Nui Phao into a unique poly metallic mine with reserves of tungsten, fluorspar, bismuth, copper and gold. The mine has estimated reserves of 52.5 million tons of ore. Nui Phao will become one of the Worlds lowest cost and long life producers of tungsten, acid grade fluorspar and bismuth.

Operating Processes
The products will be separated from the ore using a combination of conventional froth floatation and gravity separation processes, along with milling processing, consisting of rod mills and ball  mills.

Special Requirements
Due to the heavy use of the rod mills and the constant abrasion caused by the processing of the ore, Trepax are scheduled during the shut down periods to reline the rod mills with Red Linatex  rubber if required, The mill is stripped back internally by removing the large steel internal wall plates, then if damage has occurred to the rubber underneath, the rubber is replaced.

Corrosion & Wear Protection
The Linatex rubber is installed to many areas of the mining plant and its main function is wear protection, due to the rubber being 95% natural rubber it possesses far greater elasticity than  heaper rubbers that contain fllers, this makes the rubber far more absorbant to impact and abrasion resistance, for this reason it is used in high impact areas as protection and to absorb those forces caused by the production process.

System
The rod mills were lined in Linatex premium soft 95% natural rubber lining.
Project Details
Location

Thai Nguyen, Vietnam

Project

Nui Phao Rod Mill

Owner

Masan Resources

EPC

Nui Phao Mining Company Limited

Date

2013

Work

Rubber Lining

System

Premium Soft 95% Natural Rubber Lining

Area

250 m

2

Value

US$ 97,500