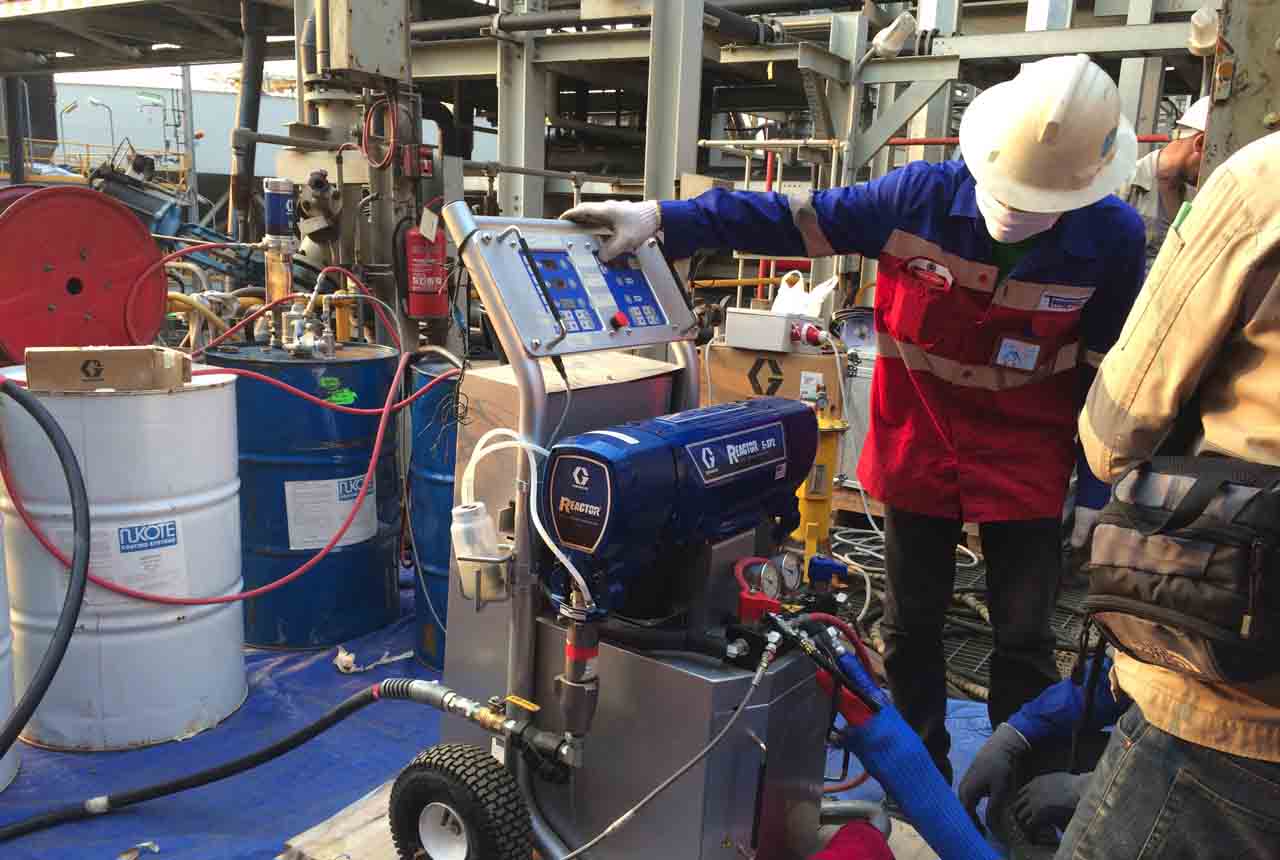 Background
The NUI PHAO poly metallic Project, is spread over an area of 9.21km2 and is located in the Dai Tu District of the Thai Nguyen Province in Vietnam, approximately 80km northwest of Hanoi by  oad.
Masan Resources is developing Nui Phao into a unique poly metallic mine with reserves of tungsten, fluorspar, bismuth, copper and gold. The mine has estimated reserves of 52.5 million tons ore. Nui Phao will become one of the Worlds lowest cost and long life producers of tungsten, acid grade fluorspar and bismuth.
Operating Processes
The products will be separated from the ore using a combination of conventional froth floatation and gravity separation processes, along with milling processing, consisting of rod mills and ball mills.
Special Requirements
Due to the limited and relatively short time frames, that are given for site shutdowns, it meant a fast track solution to reline the floatation cells had to be devised. Trepax were invited to line these vessels with Polyurea, which is a very fast setting high abrasion resistant coating system, which enables a quick drying time, resulting in a fast turn around.
Corrosion Protection
The process of froth floatation within the rougher cells is an abrasive and corrosive process, so it is vital that the steel is protected and a lining/ coating system is installed to give the desired  rotection. This is why Polyurea was specifed for its abrasive resistant qualities and fast track installation.
System
Polyurea a very fast setting 2part 100% solids coating that reacts in seconds and once cured forms a flexible, tough and high abrasion resistant finish.
Project Details
Location

Thai Nguyen, Vietnam

Project

Nui Phao Polyurea Application

Owner

Masan Resources

EPC

Masan Resources

Date

2013

Work

Floatation Cells

System

Polyurea

Area

700 m

2

Value

US$ 200,000