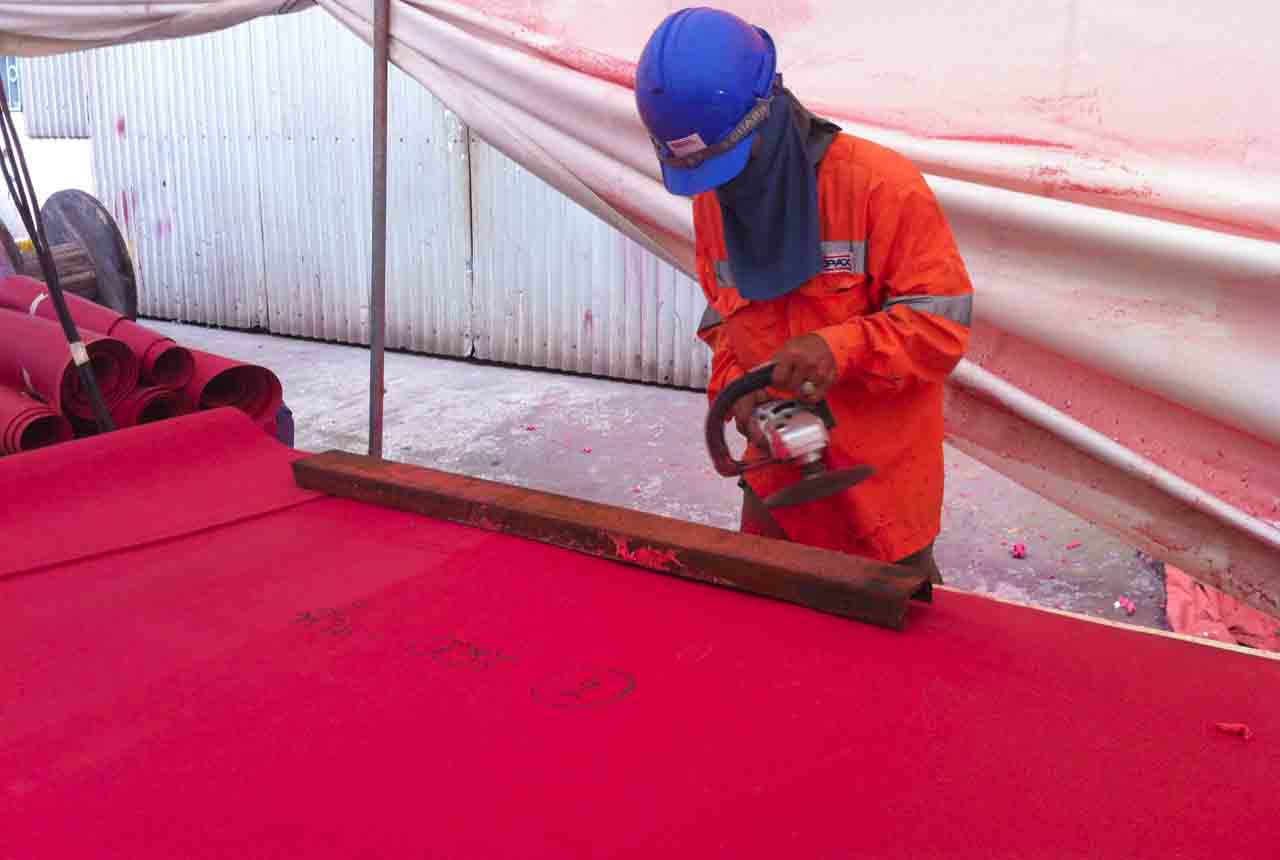 Background
The NUI PHAO poly metallic Project, is spread over an area of 9.21km2 and is located in the Dai Tu District of the Thai Nguyen Province in Vietnam, approximately 80km northwest of Hanoi by road.
Masan Resources is developing Nui Phao into a unique poly metallic mine with reserves of tungsten, fluorspar, bismuth, copper and gold. The mine has estimated reserves of 52.5 million tons of ore. Nui Phao will become one of the Worlds lowest cost and long life producers of tungsten, acid grade fluorspar and bismuth.
Operating Processes
The products will be separated from the ore using a combination of conventional froth floatation and gravity separation processes, along with milling processing, consisting of Rod mills and ball mills.
Special Requirements
During the initial construction phase of the Nui Phao mine site, some of the operating tanks, vessels, chutes and hoppers, were rubber lined at the Lilama facility in Hai Phong and the remaining pieces of equipment were done in situ back on site. Due to constant wear from abrasive media these assets were protected by a high quality soft natural rubber lining system, being of higher quality makes the rubber more expensive, but in the long run, over time it will out perform cheaper products, thus making it low cost of ownership.
Corrosion Protection
Constant exposure by corrosive and abrasive media meant a number of quality high performing lining and coating systems had to be applied to various pieces of plant within the mine site. These systems have to be able to withstand corrosion, high temperatures and erosion, in order to give the suffcient protection required. These Systems were all installed by Trepax's experienced  nstallation teams, some of whom now form part of a corrosion mitigation programme, who provide a permanent maintenance team on site, complete with our own workshop and in house service and backup support.
Systems
The majority of tanks, vessels, hoppers and chutes at Nui Phao are rubber lined, however other protective coating and lining systems have been installed in certain areas, such as Sulphuric acid storage areas, Bismuth bund areas and the inside of Floatation cells and launders.
These alternative protective systems include, Polyurea, high wear and erosion proof linings. Epoxy Novolac, high acid resistant linings. Vinyl Ester, multi layered highly abrasive and chemical resistant linings.
Project Details
Location

Thai Nguyen, Vietnam

Project

Nui Phao Mine Site

Owner

Masan Resources

EPC

Masan Resources

Date

2012

Work

Tanks Chutes, Hoppers

System

Rubber Lining

Area

3,500.00 m

2

Value

US$ 1,500,000