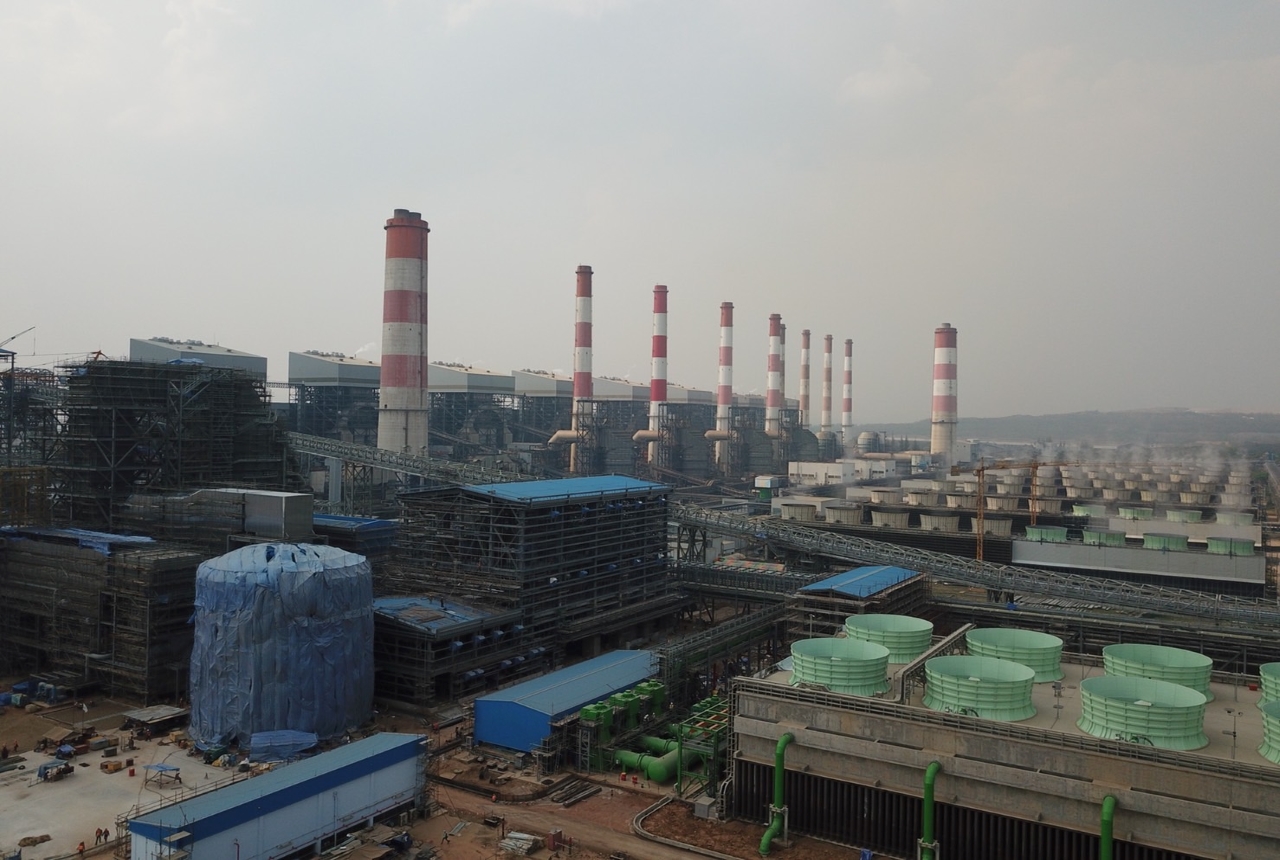 Background
Mae Moh power plant consists of 10 generating units, i.e. Units 4-13 (Units 1-3 were decommissioned from operation). Having a production capacity of 2,400 MW, the Mae Moh Power Plant can supply 50% of the electricity to the northern area, 30% to the central area, and 20% to the northeastern area of Thailand. The fuel consumption is approximately 16 million tons yearly.
Electricity Generating Authority of Thailand (EGAT) had planned to replace the expired 600 MW Units 4-7 of Mae Moh Power Plant, which were in operation for 33 years, with new units using modern and higher efficiency technology. The new plant would use less volumes of coal, have low level of emissions and on completion it would well serve the ever-increasing electricity demands.
The Project was awarded to a joint-venture between Alstom Power System SA from France, Alstom (Thailand) Ltd. and Marubeni Corporation (Note that GE Power acquired Alstom after the award)
Operating Process
Units 4-7 Replacement Project covers an area of 63 Rai of Mae Moh Power Plant. The new plant uses indigenous lignite as main fuel and is equipped with supercritical pressure steam generation to obtain higher efficiency, resulting in less fuel use and therefore less carbon dioxide emission. Furthermore, the plant is equipped with a Flue Gas Desulfurization (FGD) System, Low NOx Burner System, Electrostatic Precipitator (ESP) System, and the new Selective Catalytic Reduction (SCR) System. The SCR reduces the nitrogen oxide emissions, thus helps effectively control the environmental impact.
Special Requirements
The Flue Gas Desulphurization process contains corrosive materials, especially Sulphur Dioxide, which is highly corrosive when exposed to moisture and forms concentrated Sulphuric Acid. In such a highly corrosive environment construction materials and structures need to be protected to ensure their longevity.
Corrosion / Wear Protection
As asset owner of MMRP01 EGAT specified a very high standard of corrosion protection which exhibits a high degree of resistance against exposure to chemical, thermal and mechanical stresses. EGAT also set a similar high standard requirement for the application of these materials by requiring that it to be applied by a specialist contractor with an excellent track record and many years of experience in similar applications. Trepax matched the criteria and were successful in their bid submission and proposals to GE Power.
System Specification
High Temperature grade Vinyl Ester was specified for the internal surfaces of the FGD steel Ducting, Gas Gas Heater (GGH), Concrete Tanks, Pits and trenches.
Project Details
Location

Lampang, Thailand

Project

Mae Moh Power Plant: MMRP1 – Units 4-7 Replacement Project

Owner

Electricity Generating Authority of Thailand (EGAT)

EPC

Alstom-Marubeni Consortium (AMC)

Date

2017 – 2018

Work

FGD Ducts, Tanks, Trenches, Coffer Dams & Pits

System

Vinyl Ester Glass Flake Lining

Area

18,000m

2

Value

US$ 2,200,000