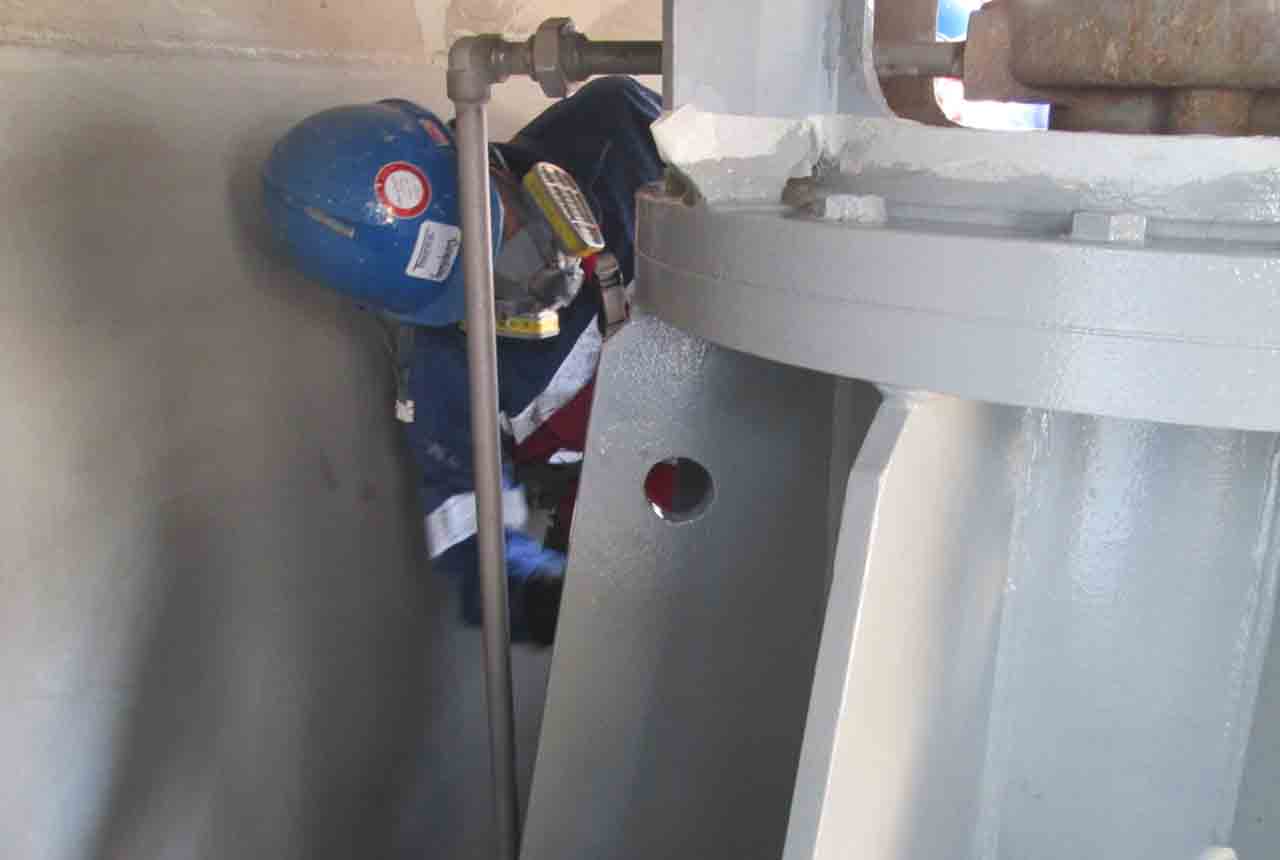 Background
The Gheco-One power plant is owned by Glow Energy. This facility is a 660mw coal fired power plant and is situated in the Map Ta Phut area of Rayong in the gulf of Thailand .The Plant's construction was completed in 2011 and in 2015 Glow Energy received the Best Public Company 2015 Resources Industry Award. With regards to the renewable energy business, Glow group has developed Glow energy solar power plant, in order to promote electricity generation from renewable energy. Glow Energy Solar is the frst solar power plant in Rayong Province.
Operating Conditions
This new supercritical coal fred power plant is designed to be environmentally friendly, by reducing fuel consumption, whilst maximizing power generation. Supercritical boilers produce power more effciently than standard boilers, as they operate with start up valves and waterwall pressure controls, but because they operate at higher pressures and higher temperatures, a proven reliable lining system was specifed to withstand these constant aggressive demands.
Special Requirements
Due to the process, flue gases are produced, which contain corrosive media, specifcally sulphur dioxide, which in the presence of moisture can form concentrated sulphuric acid, which is extremely corrosive to normal construction materials such as steel and concrete, so protection of these assets is vital, so as to assure a long operational life span.
Corrosion Protection
The highly corrosive and high temperatures and steam generated in and around these assets meant that special attention had to be taken when choosing the material selection and engineered  olutions, to ensure the correct corrosion protective systems were professionally installed
System
Trowel applied, reinforced monolithic lining system for high acid resistance.
High build heavy duty glass flake novolac epoxy coating for high temperatures.
High solids epoxy intermediate coating system for giving optimum adhesion for topcoats.
These systems were applied to protect against high temperatures, chemical and abrasion attack and were selected and specifed for there performance
Project Details
Location

Rayong, Thailand

Project

GHECO-ONE Power Plant

Owner

GHECO-ONE Company Limited

EPC

Glow Energy Public Company Limited

Date

2015

Work

Outage 2015 Static Part Inspection, Absorber, FGD Aeration Basin

System

High Performance, Flake Filled, Epoxy Novolac Coating

Area

950 m

2

Value

US$ 220,000