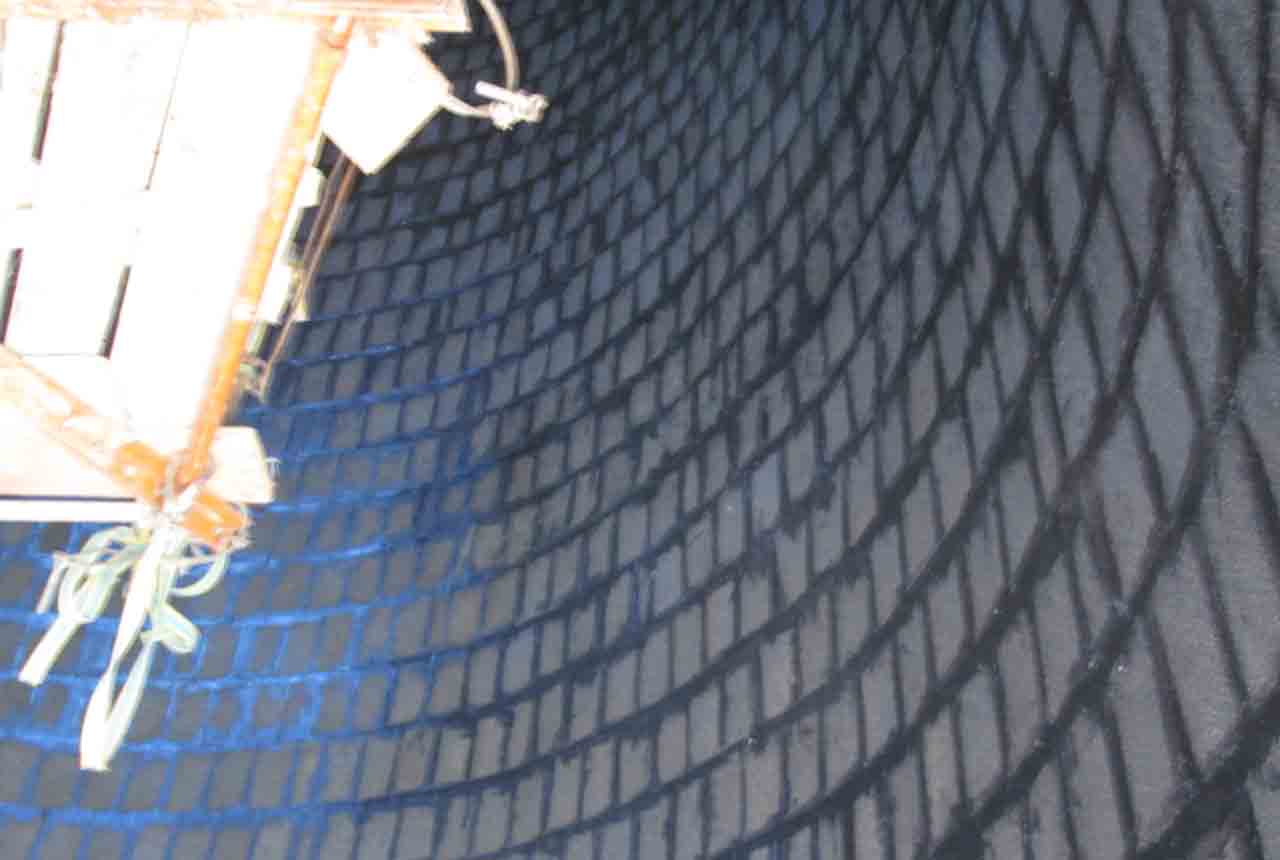 Background
DAP II Project is a venture by Vinachem joint stock company and is a fertilizer plant in the Lao Cai province of Vietnam. The plant produces diammonium phosphate at a capacity of 330,000 tonnes. A total investment of $ 247 million, built in Tang Loong Industrial Zone, Bao Thang District, Lao Cai Province on a construction site with an area of 74.7 ha.
Special Requirements
Many systems were installed to cope with the acid and corrosive environment caused by the process to produce fertilizer. 28 tanks and vessels were lined in various systems, ranging from  vulcanized rubber lining, acid brick and tile lining and the insulating of the main stack.
Corrosion Protection
Vulcanized rubber lining systems were installed using steam curing methods, which use special site constructed temperature controlled boilers, to achieve this. Also acid resistant tile and brick  inings were installed to the tank floor, base of walls and baffle plates. The main chimney stack was lined inside with an insulating acid resistant barrier, which is comprised of impermeable, closed- cell foam borosilicate glass bricks/blocks.
Systems
A graphite flled hard rubber lining system based on natural rubber/styrene butadiene rubber, once steam cured this provides an excellent chemical resistant barrier.
A Glass block lining system  with good insulation properties and corrosion barrier was specifed for the lining of the inner chimney stack.
Chemical linings and carbon brick and tile lining systems were installed to various tanks and bund areas within the plant.
Additional Information
There are several more detailed case histories relating to more specifc installation systems within the DAP II project
Project Details
Location

Lao Cai, Vietnam

Project

DAP II Fertilizer Plant

Owner

Vinachem

EPC

Toyo-Thai Corporation Public Company Limited

Date

2013 – 2014

Work

1. Rubber Lining Work
2. Stack Insulation
3. Chemical Brick Lining

Systems

1. Vulcanised Rubber
Lining
2. Insulated Lining
3. Chemical Resistant FRP
& Brick Lining

Area

12,200 m

2

Value

US$ 2,900,000